The Public Works Department is responsible for making sure city streets are safe and in good repair. In addition to street maintenance, it is responsible for mowing the city rights-of-ways and maintaining drainage ditches.  Hours of operation are Monday-Friday 6:00 a.m. to 4:00 p.m.  Holiday Schedules are announced in The Advertiser-Gleam, WGSV Radio 1270 AM and are posted to the both City of Guntersville Recycling & Public Works and City of Guntersville Facebook pages.
Please call (256) 571-7598 for information concerning or to report the following: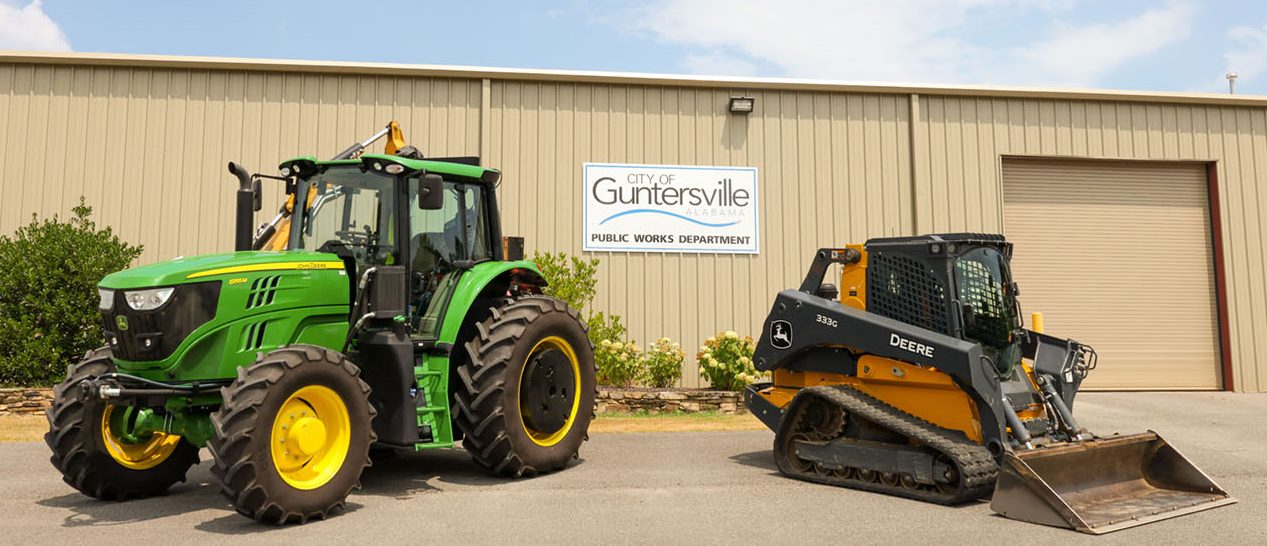 Street Maintenance
Fallen trees
Ground Maintenance Work (such as replacing street signs)
Yard Waste Collection (grass clippings, leaves and limbs)
Large Appliance Pick-up
Holiday Schedules
The Public Works Complex (which also includes Sanitation and Horticulture) is located in the Conners Island Business Park.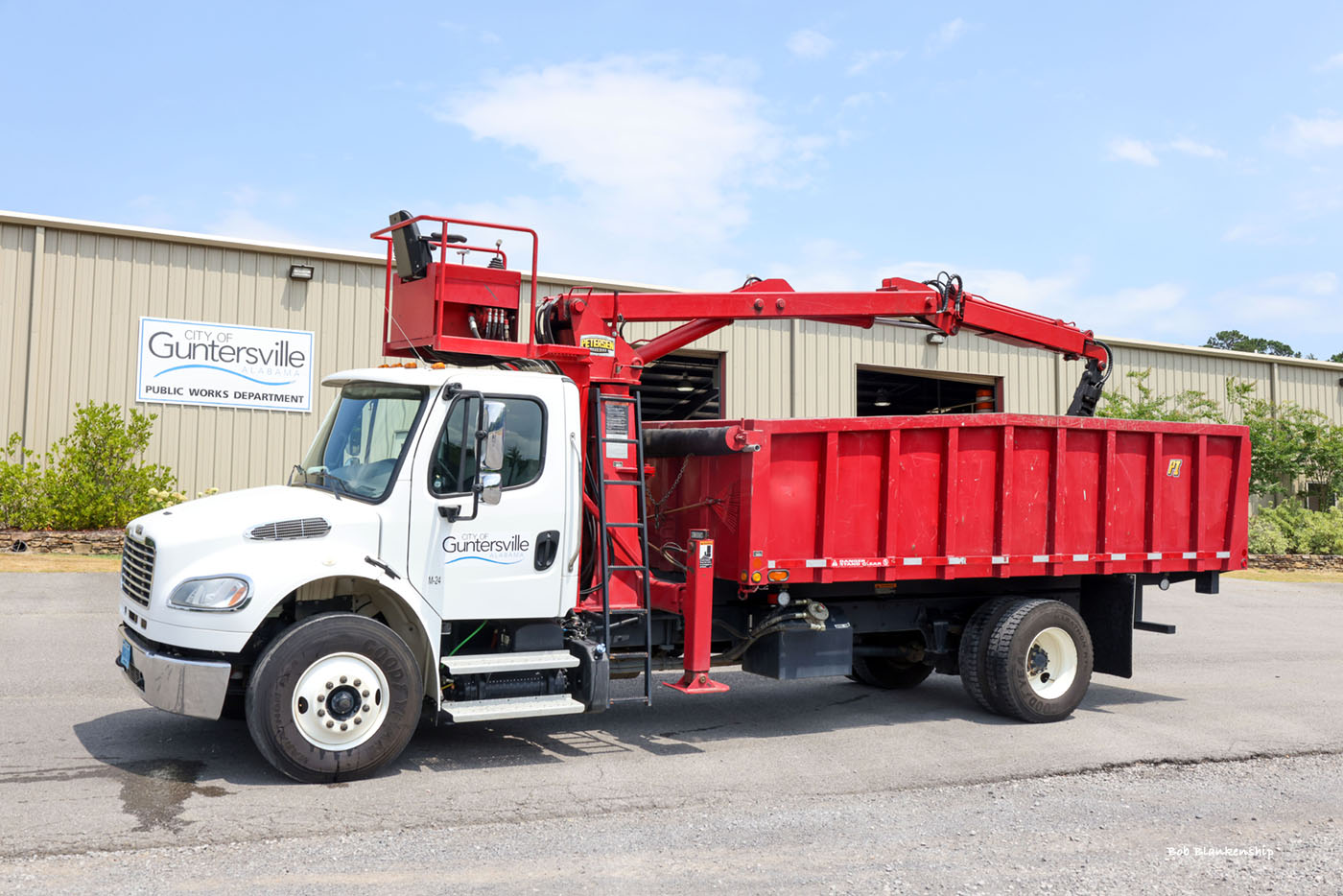 YARD WASTE COLLECTION – Yard Waste is picked up on a designated route basis.  It is not necessary to call to arrange pick up.  It is the responsibility of all landscaping contractors, landscape maintenance companies, tree surgeons, fence companies, etc., working on private property, to remove all residue and rubbish resulting from their work.
The Street Department has a route that takes them through each area of the city every 10-14 days.  Old appliances, furniture, carpet, tree and brush/limbs are considered solid waste goods and are available for collection on a bi-weekly basis.  Items should be placed on your own property at the alley or street curb, not on the public right of way or in a drainage ditch.
Yard waste such as leaves, grass, pine straw, edge and shrubbery clippings must be bagged and cannot weigh more than 50 pounds.  Bags must not be placed on the public right of way, on city streets, sidewalks or in drainage ditches.
Tree limbs cannot exceed 5 feet in length. Tree limbs and yard debris in quantities larger than three bags may be placed in a loose pile at the edge of the owner's property and will be picked up in small amounts, not to exceed approximately 3 brush truck bites or a small pickup load.  If yard waste exceeds the pick-up amount, it will remain curbside until the next scheduled route time.
The street department does not pick up items containing asbestos, pressure treated wood or hazardous chemicals or materials.  You will need to arrange for a construction dumpster through a private company or take to a landfill that accepts these items.
Common items that are not collected by the City include scrap lumber, plaster, roofing, shingles, concrete, brickbats, sheetrock, sanding dust, or tree limbs or trimmings resulting from construction repair, remodeling or the clearing of land.
**The City of Guntersville does not allow burning in the city limits without a permit from the Guntersville Fire Department. (256) 571-7575**