Water, Water Everywhere…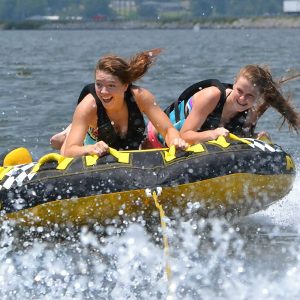 …it's what defines Guntersville, and makes it a special place to live, to work, to play. Literally surrounded by Lake Guntersville in North Alabama's Mountain-Lakes region, this is one city that makes quality of life a way of life. And that quality is reflected at every turn by the stunning beauty of nature's handiwork – a combination of water, mountains, and trees that frames friendly neighborhoods, progressive business districts, excellent schools, and unmatched recreational opportunities. Explore all that Guntersville has to offer, and see for yourself how one community's natural beauty is reflected perfectly by the quality of living.
More than 69,000 acres of water.
A lot of places have a lake or a river – usually somewhere you "go to". But thanks to almost a thousand miles of shoreline, you don't go far in this friendly southern oasis without a view of the tree-lined lake. Whether you're relishing a vacation getaway, or simply being recharged by the view on your way to work, Lake Guntersville provides the perfect backdrop.
Working or playing, Guntersville offers the good life.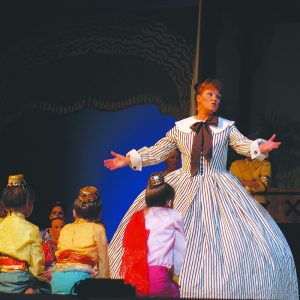 Distinct seasons, unparalleled water resources for work and play, and excellent housing values make a positive experience a common experience in this unique lake city. From fall colors on a country road to waterfront experiences at every turn, Guntersville offers a place apart from the ordinary.
The good stuff is not all outdoors in Guntersville. With a heritage rich in Native American and Civil War history, the city museum offers a glimpse of the past through artifacts and exhibits. And Guntersville's excellent public library offers a full range of opportunities from books to electronic media to a foreign film series. The library also sponsors a summertime reading program for kids.
Theater and the arts play a big role in Guntersville. The Whole Backstage, a regional theater organization, has marked three decades entertaining and involving the community in the performing arts. With its recently completed renovation of a nationally-registered historic building, The Whole Backstage boasts a state-of-the-art theater facility usually found only in much larger markets.[/one_half]