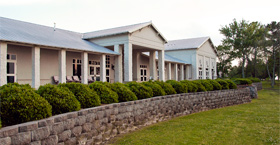 The Guntersville Senior Center is a lakeside multipurpose center opened Monday through Friday with programs available for the seniors of our community. A variety of educational, recreational and arts and crafts activities are offered on a weekly basis. Health screenings are offered periodically, and variety of social functions are offered throughout the year.
Transportation is provided to and from the Senior Center on request.
The Center is located at 1503 Sunset Drive. Please call 256-505-3000 for more information.
Message Concerning Meals on Wheels: Meals on Wheels